Han Lyle underwear care of women, healthy traceless
With the progress of society, women's demand for underwear is more and more widespread, many are to meet the lingerie market and consumer fashion underwear, sexy lingerie array. The variety of underwear, dazzling variety of styles, dazzling, but most of the women wearing these underwear (bra) will appear when the chest chest marks, the problem plagued many pursuit both fashion and sexy, but also the pursuit of healthy and comfortable women.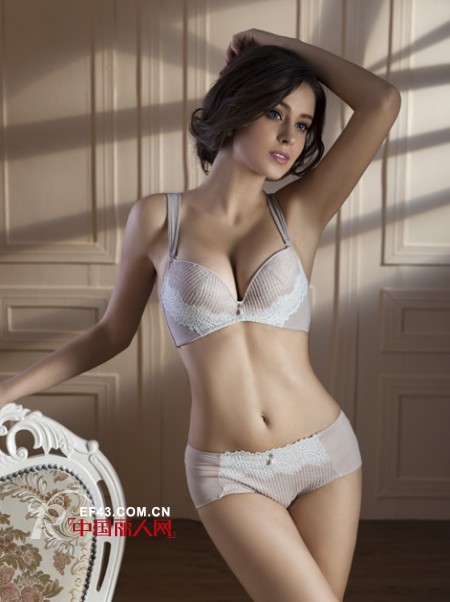 As soon as the bra is unbuttoned, the obvious impression of the rim on the chest is undoubtedly the bra exerting pressure on the chest. At the same time, it will also cut the fat that belongs to the chest like a tofu, and the breast will get smaller and smaller. You know, breast 70% of the ingredients is fat, reduced fat, naturally, the chest will shrink.
In response to this problem, Han Lier underwear adhering to the "responsibility and health counterparts, the coexistence of fashion and beauty," the purpose of "care for women, concerned about health" concept, launched a unique steel ring built-in breast-proof bra. Han Lyle anti breast breast care bra can effectively reduce the pressure on the steel rim of the breast, so that the blood supply under the breast smooth and promote metabolism, so that the normal reflux of the lymphatic, so that wearing all the clothes wearing Ciel's steel breast cancer prevention bra No longer appear in the chest red and swollen rims of steel rims, to provide a reliable guarantee for women's breast health. And Han Lier bra straps widened, one to increase support and fixation, and secondly, to spread and balance fat. As the breast fat is no longer lost, a unified gathering in the chest, so that the entire chest looks more plump, more beautiful.
Join Han Lier underwear, caring women, breast health, better care. Han Lier underwear, health traceless, beautiful unlimited!
(Han Lyle underwear join free hotline:; official website: http://)
DisplayAd ();
We have different style of Cotton Gloves, for policeman, marching band, parade, ceremonial, uniform ect.
Material: 100% cotton
Size: S, M, L, XL
Usage: Inspection Gloves, Parade Gloves, police gloves, clown gloves, dress gloves, actor gloves, santa gloves, driving gloves, costume gloves, military dress gloves, librarian gloves, police gloves, fireman gloves, air traffic controller gloves
Cotton Gloves
Cotton Gloves,White Funeral Gloves,Camouflage Cotton Gloves,Uniform Cotton Gloves
Shijiazhuang Hongmeida Co., Ltd. , http://www.hmd-gloves.com