Peach Blossom 2012 New Underwear Oriental Beauty Chinese style underwear
" Peach Blossoms " brand underwear with rich cultural connotations, peach blossom season from the beautiful, healthy, sunny, passionate point of view, to caring for women, caring for women's health, shaping a healthy, beautiful and vibrant urban women as the brand's core element of the image , From the fashion, personality, health, the sun's point of view constantly improve and sublimate the brand image, enrich the brand content.
Spring March, Peach spit research, charming peach reminiscent of life, rich. The ancients used "peach blossom red" to praise girls tender and beautiful posture, peach blossoming season is a spring melodious, birds singing squid intoxicating scene, peach blossom season a beautiful and passionate season!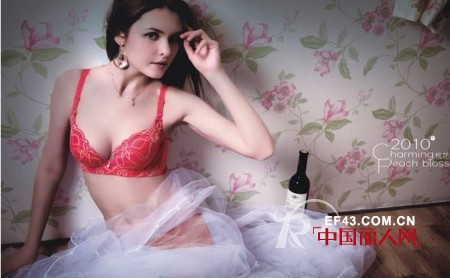 The founder of "Peach Blossom Season" women's lingerie brand advocates the concept of healthy sunshine, selects the best materials and meets the national inspection standards. The product takes "Chinese style" as the main design concept, integrates the European and American design styles, and combines the characteristics of Chinese women themselves , Create the perfect oriental beauty image, with the domestic similar products in sharp contrast!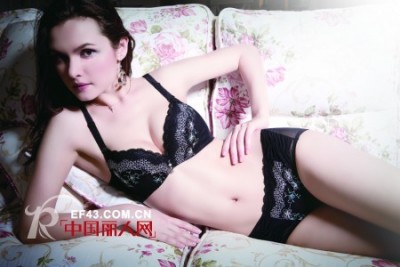 "Peach season" women's underwear is willing to bloom for the distinguished women, to show their beauty and tenderness, so that the whole life is full of health, sunshine, beauty, passion
Diapers Spandex

On basis of ensuring the resilience of spandex yarn, Aoshen R&D team improves Diapers Series products` softness by technical innovation and increase its creep resistance property after repeated optimization experiments. Endow spandex property of anti-microbial by adding specific auxiliary materials, all of these make the final products more comfortable, healthy and environmental-friendly. Aoshen Diapers Spandex mainly used for baby/adult diapers, baby/adult pull-ups, non-woven fabrics and medical bandages.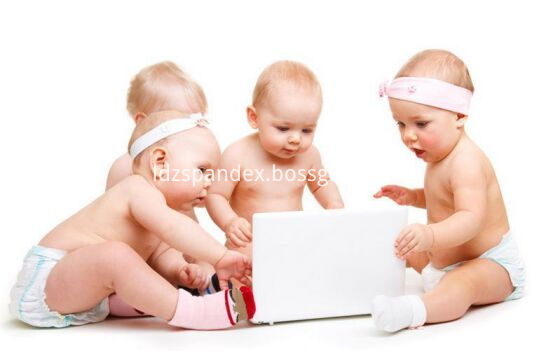 [Technical Superiority]
1. With large tensile elasticity and weak resilience, our diapers series spandex feels comfortable and has no feeling of tight;
2. Products have better shape, and uniform tension;
3. Since the solvent residual rate is low, this series of spandex is environmental-friendly, nontoxic, healthful and hygienic and has passed international certification of Oeko-Tex Standard 100 and REACH;
4. White, blue, pink yarn can be customized;
5. Specification range is from 490 Den to 840Den, roll weight range is between 1.5kg and 4.5 kg, which can be adjusted according to clients demands.
[Specifications]
490Den
560Den
620Den
720Den
840Den
[Application]
Baby / Adult Diapers
Baby / Adult Pull-ups
Non-woven Fabrics
Medical Bandages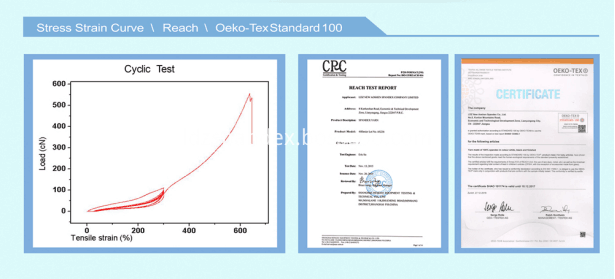 If you have any questions, please contact with us directly. We can provide free samples. Sincerely looking forwards to our cooperation in the future.
Diapers Spandex
Diapers Spandex,620 Den Spandex Yarn,Diapers Hygienic Material,Coarse Spandex For Diaper
LDZ New Aoshen Spandex Co.,Ltd. , http://www.ldzspandex.com